Since establishment of SIT, we seek to provide a total solution for textile factories and keep on expanding our products, now we are proudly to provide a wide range of products for our valuable buyers all over the world, from yarn to packing, from production department to office, there must be some products we can provide for you.
All our products are exported to European & American market, we follow quality standard set for these market also, we work with supplies who can meet with REACH / CPSIA standards, we have varies kinds of OEKO-TEX certificates and testing reports available for your cross checking.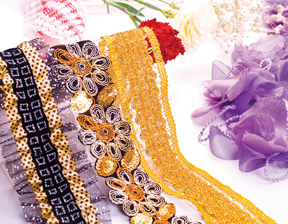 LACE PRODUCTS
We have built close relationship with many lace suppliers throughout China, with them we can provide varies kinds of lace products, from lace trims to lace fabrics, composition available in 100% cotton, cotton / nylon blended, polyester blended, elasticated lace etc. DTM service is provided.
We have a large range for available lace designs for your collection, your own design is welcome for development as well.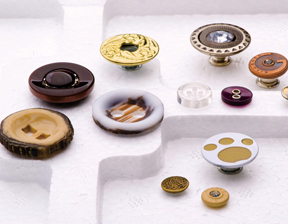 BUTTON PRODUCTS
We work on this product since 2005, we are quite professional with all kinds of buttons, we can provide shell, metal, plastic, ox horn, corozo, coconut, wood, leather & artificial buttons, with each quality there are engraving, printing and other special workmanship available, OEM & ODM service is available.
For many qualities we provide sample buttons freely, if it's no requested by production, we don't launch MOQ for bulk orders.
Testing report is available upon request.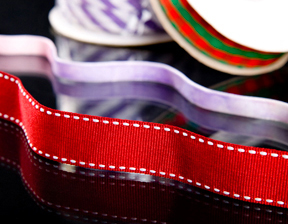 RIBBON & TAPE
We have varies kinds of elastic tape, cotton tape, stock service tape and Velcro tape available.
We have competitive prices and reliable quality on all of them, especially for stock service tape, MOQ on available colors is one package (cone or roll) only, also there are a wide range for stock service, in different qualities, sizes, colors, believe these will fulfill with your high quality request.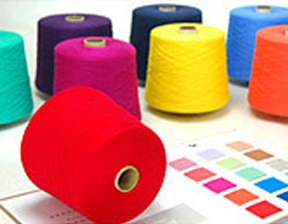 YARN PRODUCTS
We can provide woolen, semi worsted and worsted yarn products in cashmere blended, wool blended with viscose, cotton, silk, bamboo etc.
Stock service is available for cashmere blended and other qualities, MOQ qty is 1 cone (around 1 kg) only, our stock service yarn is produced with imported machine from Italy and all exported to European and American market, both quality and price had been widely accepted.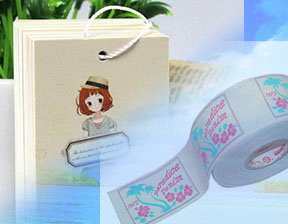 HANGTAGS & LABELS
We are strong with Hangtags and labels products on varies kinds of qualities, paper, fabric, leather, fake leather etc., every year we export millions of pcs labels abroad.
Sample hangtag and labels can be developed freely.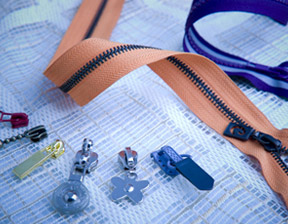 ZIPPER PRODUCTS
Our zipper supplier was built in 1995, with 11 factories across China, it had been one of the largest and undoubtedly the fastest growing zipper manufacturers in the world. Most of their products are exported abroad, last year exported value was more than 50 million U.S. dollars.
It had been supplier for Decathlon, Disney, Carrefour, Northland, DP, M.S, Decathlow, Oasay, Envy, Polo, Gregory,, the BODY, AUCHAN etc.